R2-BY4 Cartoon Special Edition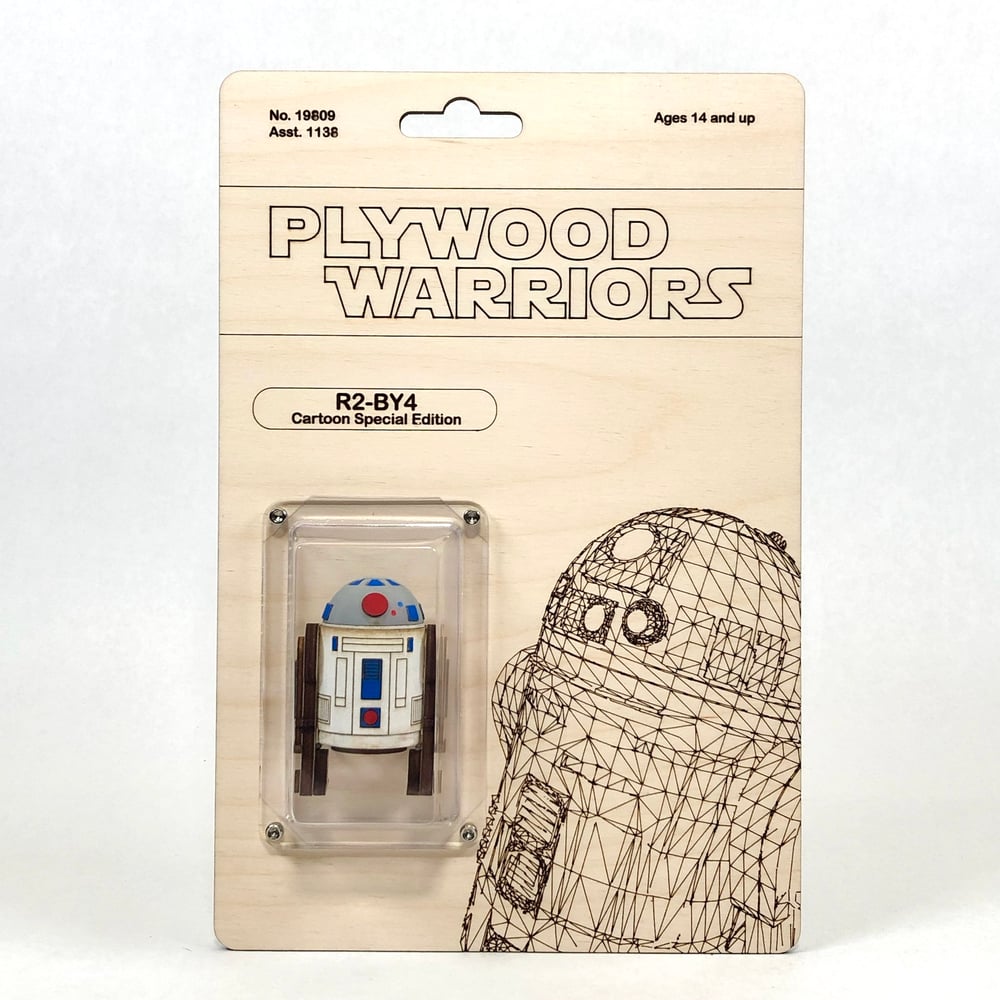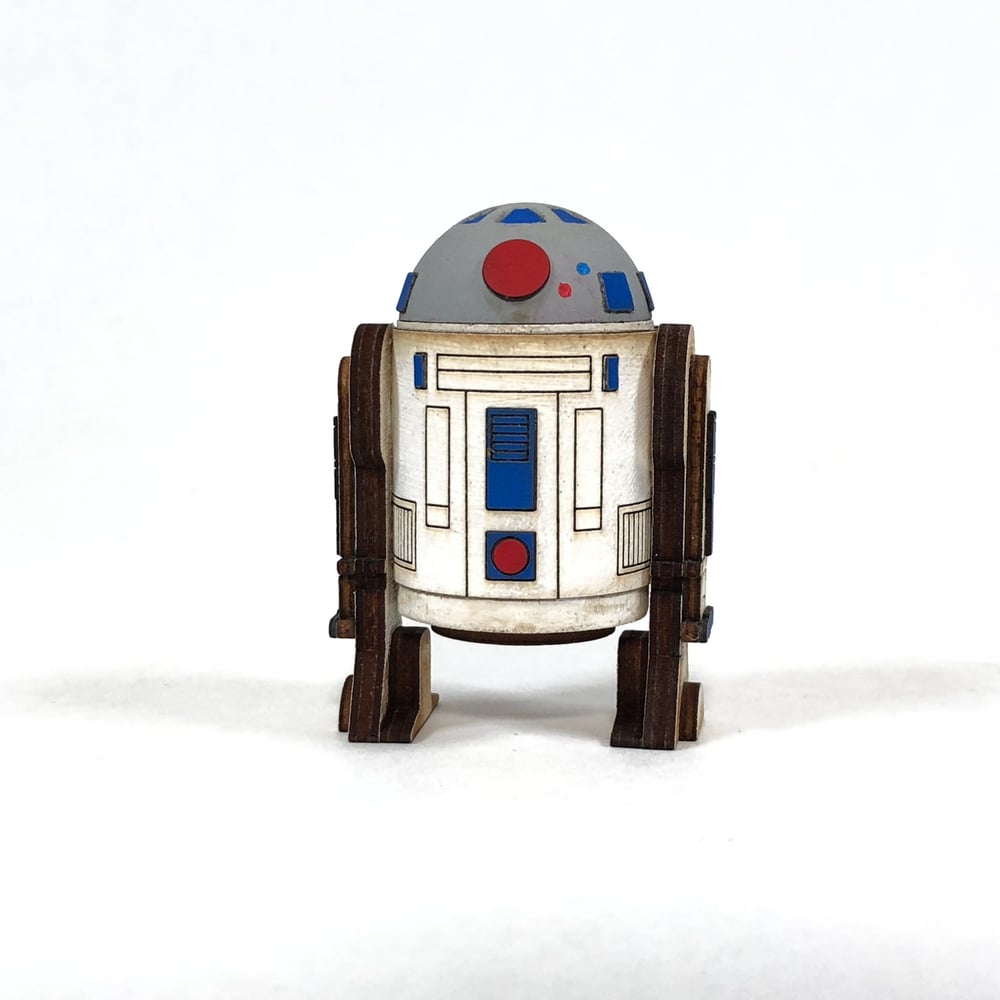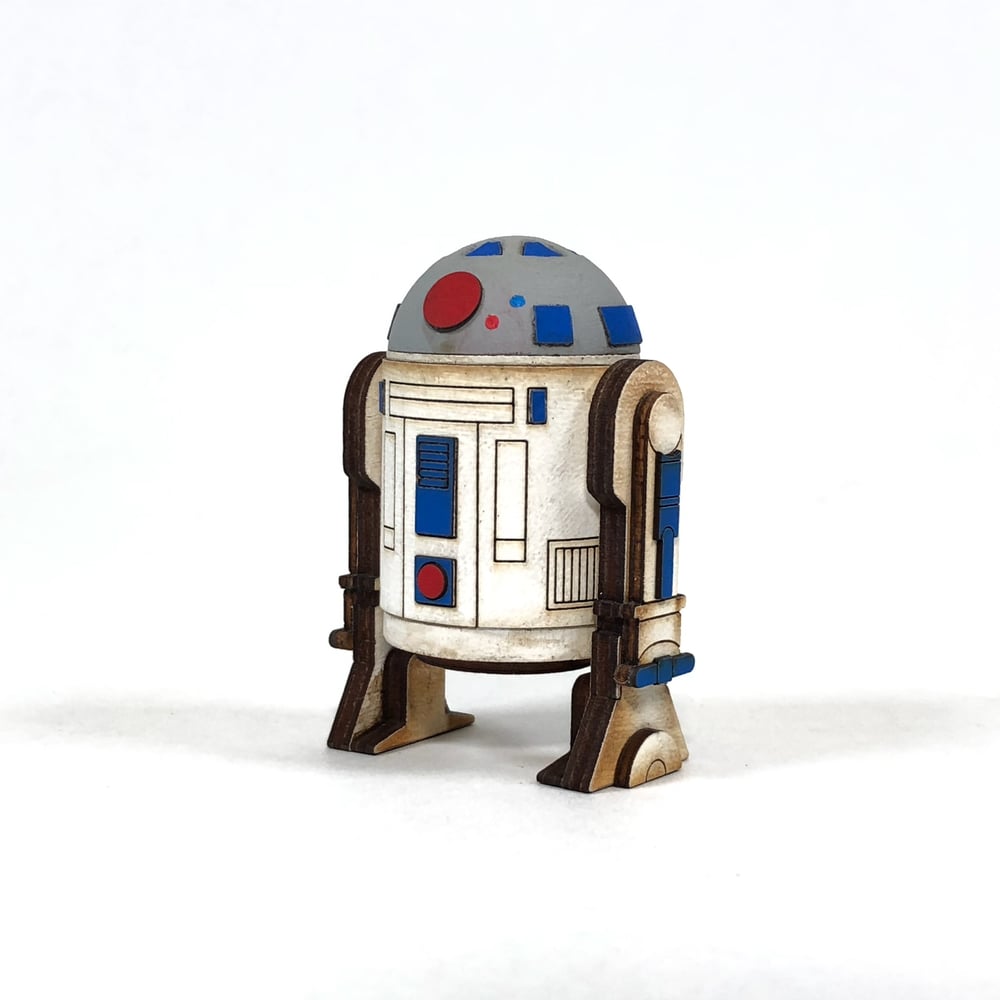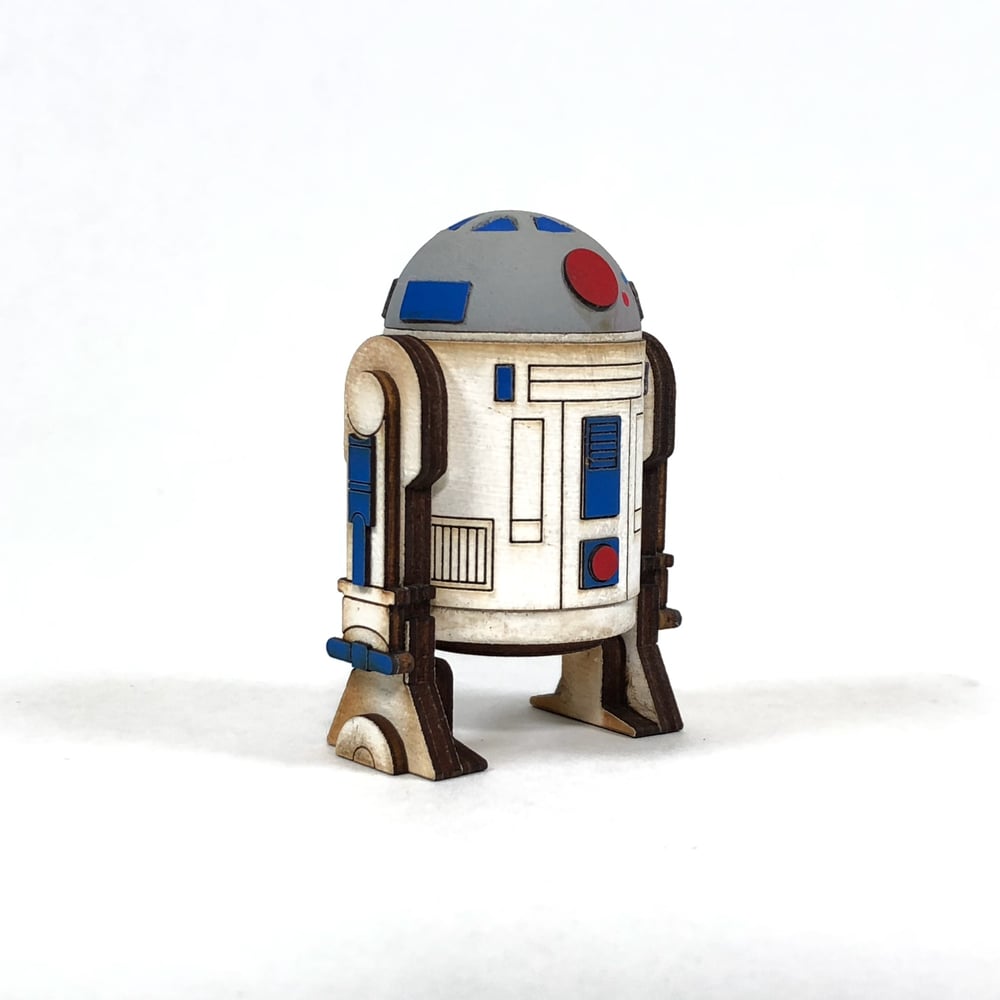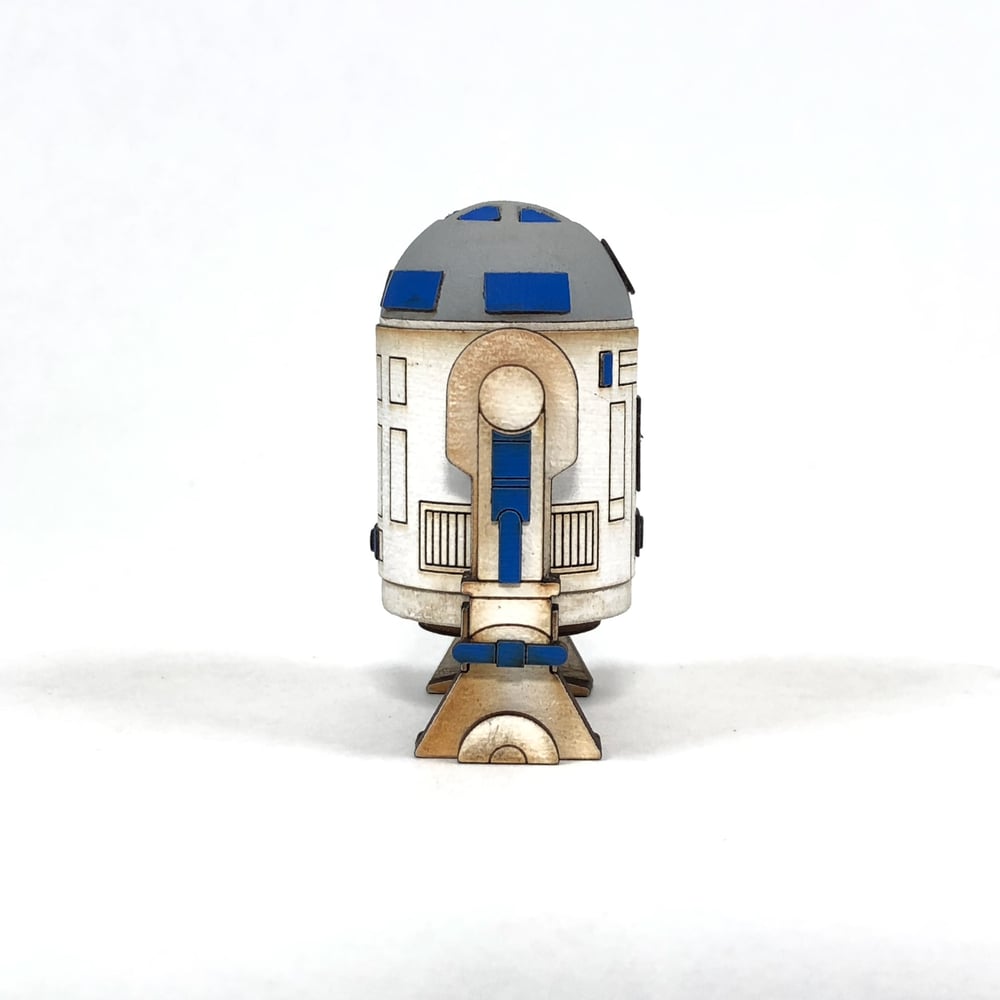 This figure available exclusively from DKEtoys- please use this link to check remaining stock with them:
https://dke-toys.myshopify.com/products/plywood-warriors-r2-by4-by-1980who
Each 3 3/4" scale figure is mounted to a signed and numbered laser-cut wood 'card' with removable bolts that attach the blister with a custom acrylic mount . This allows you to remove and replace the figure easily.
NOTE: Each figure will have slight differences in wood grain, texture and finish quality.
Not a toy. Designer craft piece intended for adult collectors. Small parts are a danger to children and pets.