Birch Fett - Cartoon Special Edition - PRE ORDER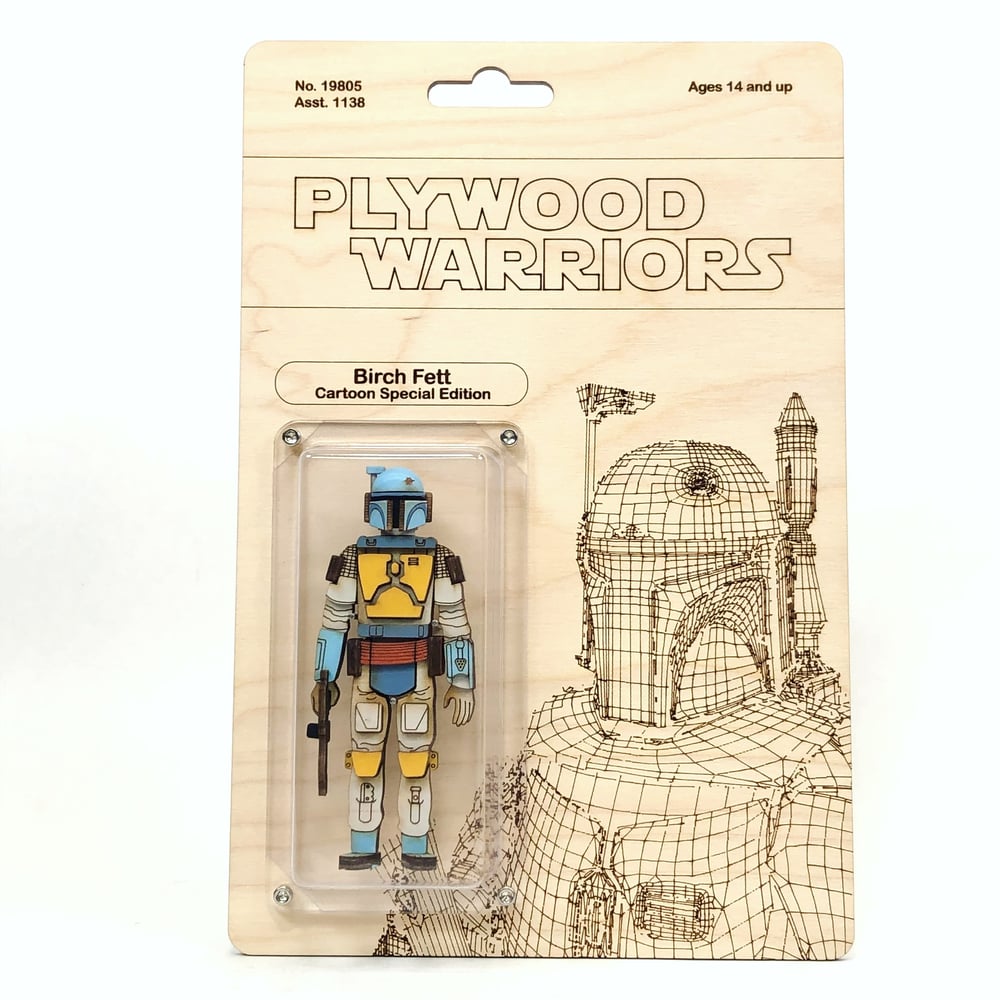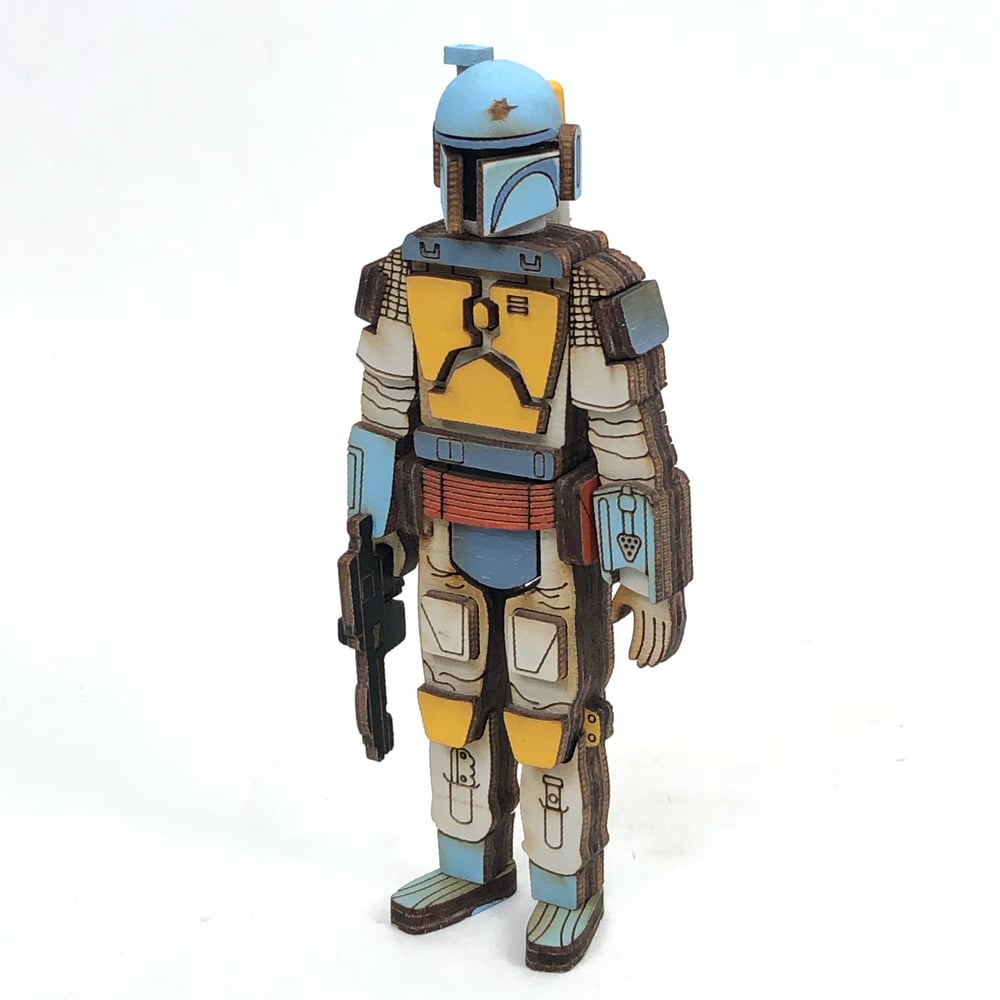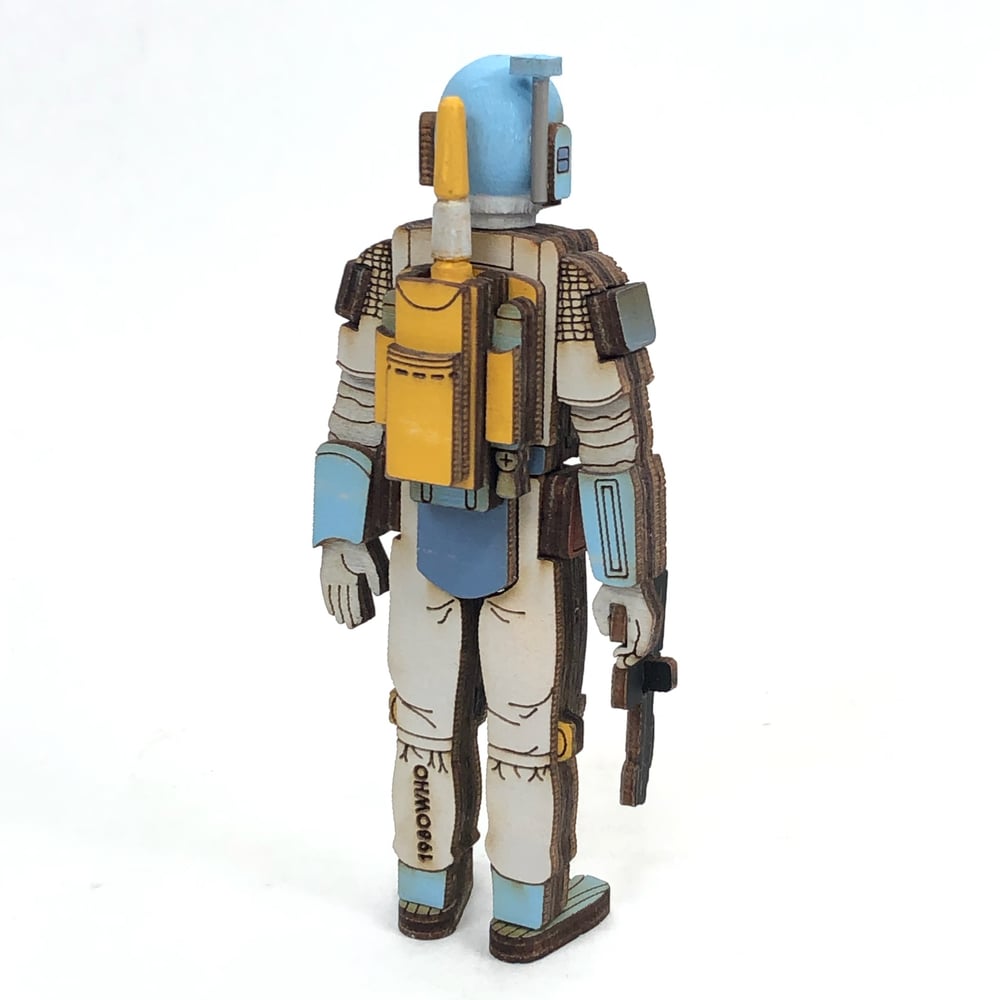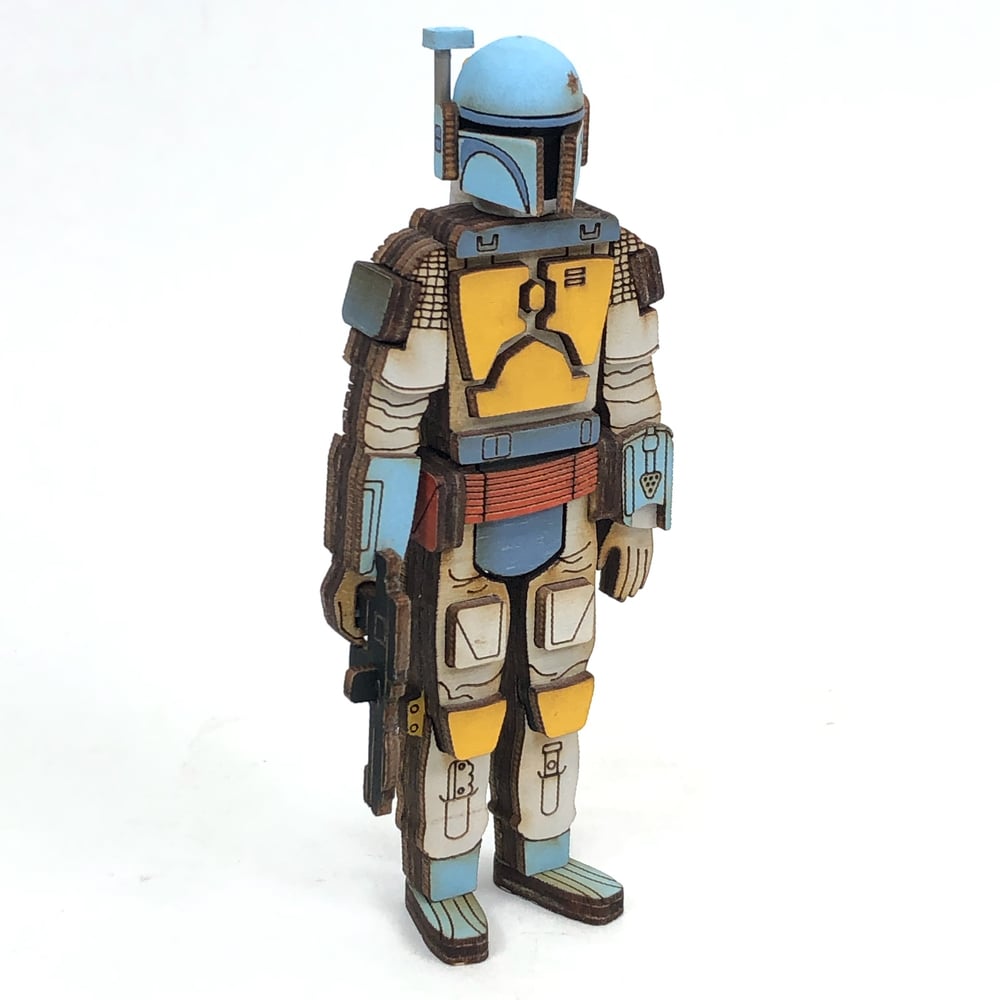 SOLD OUT!
PRE-ORDER These figures are built to order and will ship sometime before July 30th 2022. You are pre-ordering to secure one of 20 limited edition figures.
One figure per person please. If you want more than one- please contact me and if any remain after the initial pre-order weekend I will let you know.
Continuing with my laser-cut wood action figure aesthetic, here is the new Plywood Warriors: Birch Fett "Cartoon Special Edition". Meticulously created from multiple laser-cut layers of birch plywood, Birch Fett has a cool 2.5D look that is unlike any other "toy" on your shelf. Limited edition of 20.
Each 3 3/4" figure is mounted to a signed and numbered laser-cut wood 'card' with removable bolts that attach the blister with a custom acrylic mount . This allows you to remove and replace the figure easily.
Domestic US Priority Mail shipping cost is included in the price. Additional shipping cost required for international addresses.
Please note: Prototype figure is shown. Some refinements and improvements will be implemented in the final production run of figures.
Not a toy. Designer craft piece intended for adult collectors. Small parts are a danger to children and pets.